The Ancient Mystery of Sirius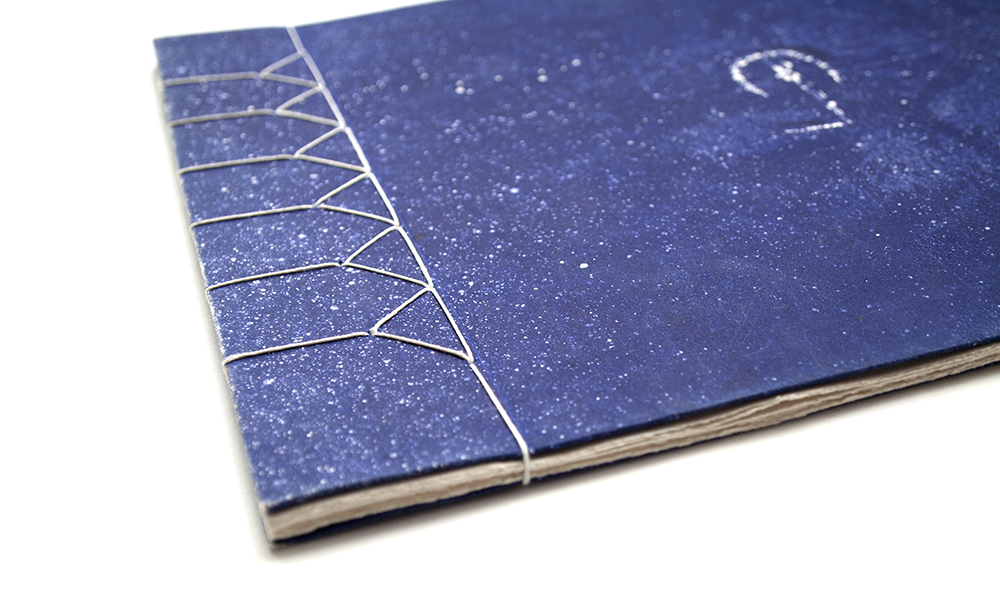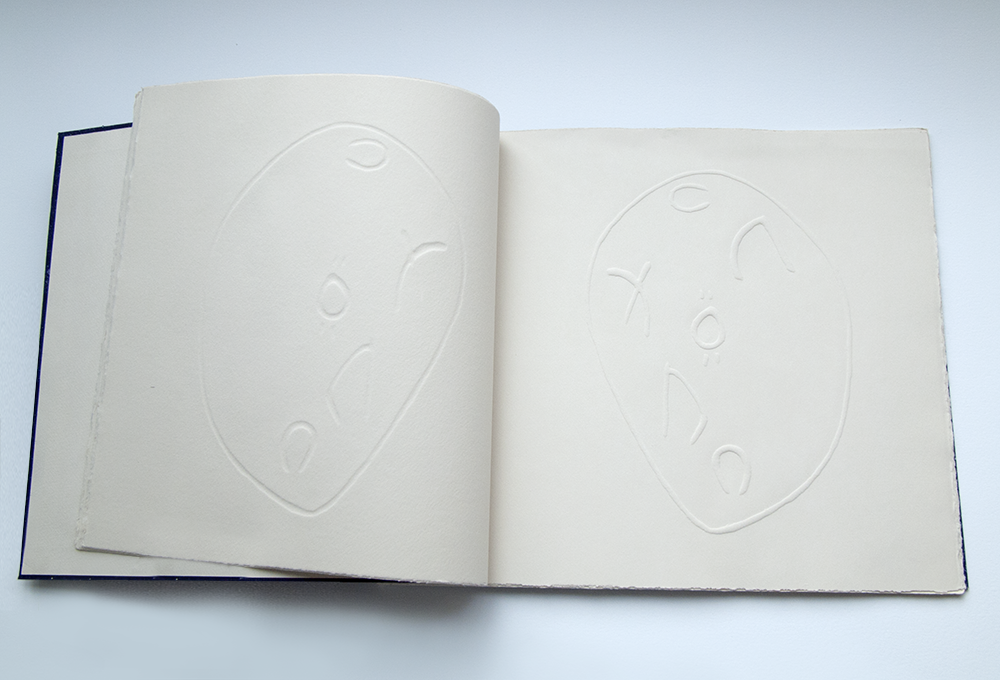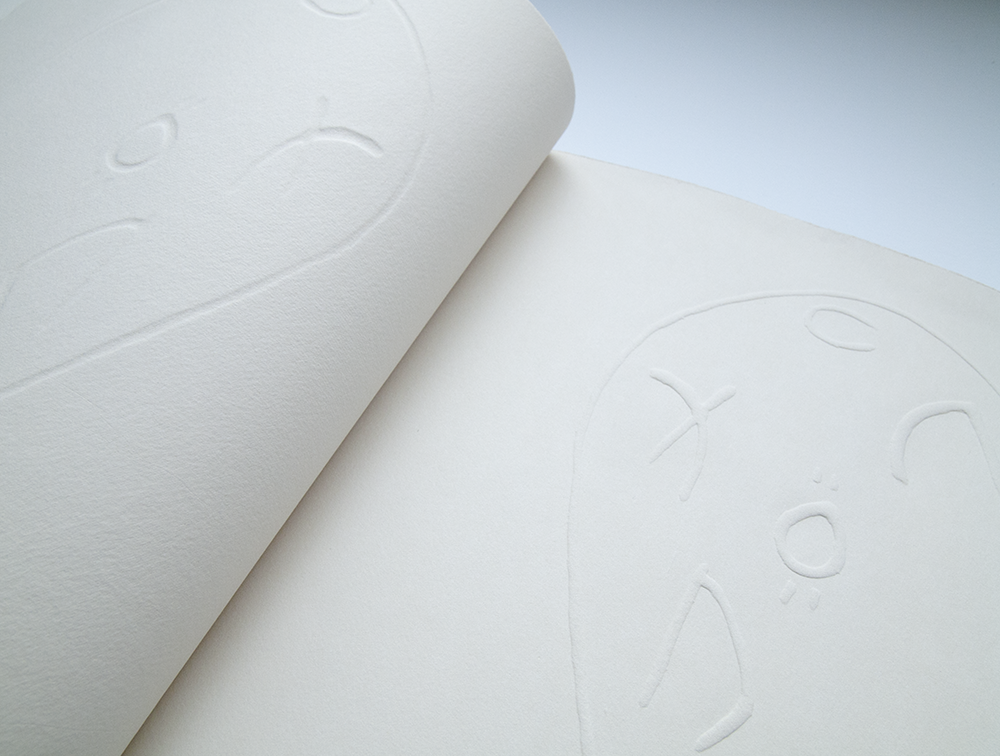 I created this book in response to a book I read called The Sirius Mystery about a mystical tribe called the Dogon. This tribe is said to have advanced knowledge about the star constellation of Sirius B in spite of the fact that they have no technological equipment at their disposal...
The book is a blind embossed reductive linocut, the cover is monoprinted, book is hand bound - Japanese Slab binding.. Measures 30x36cm, edition of 3 plus 1 artists proof.